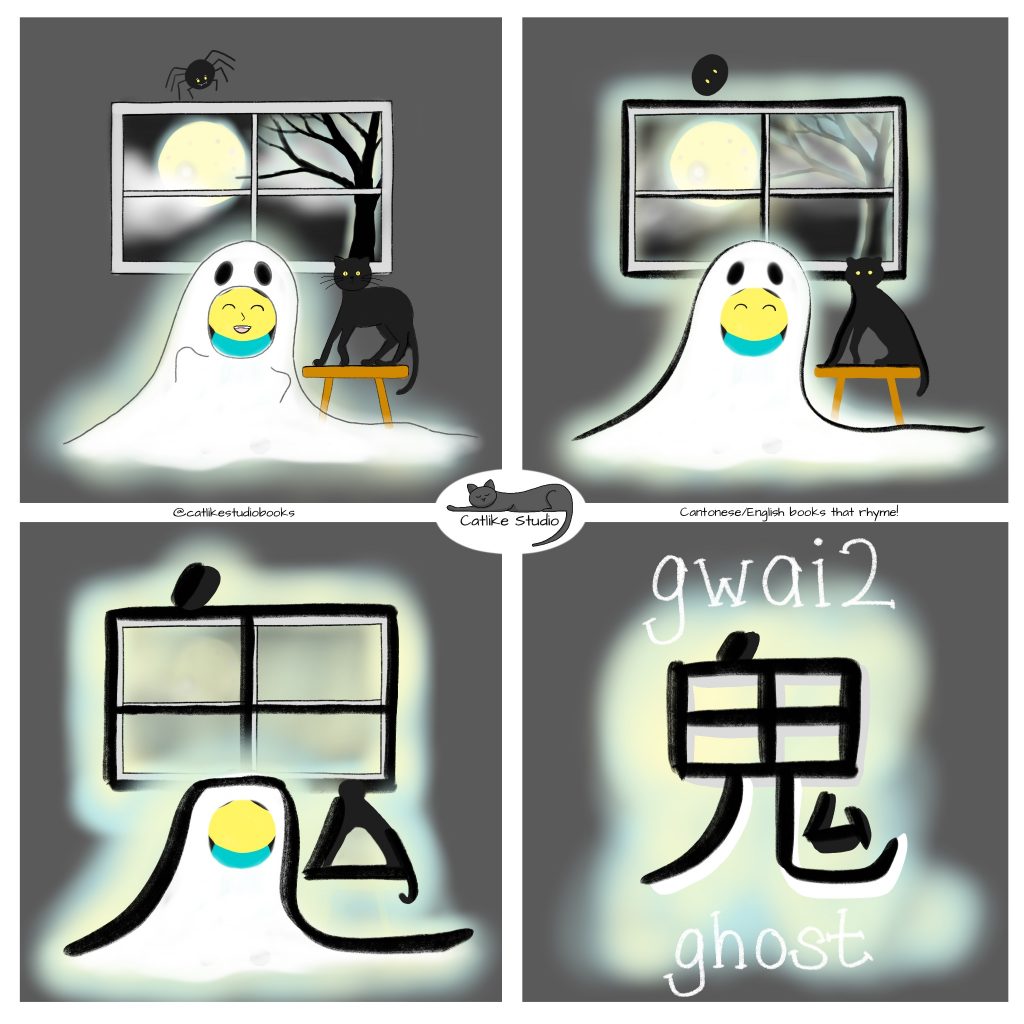 In celebration of Halloween (鬼節/gwai2 zit3), this week's character is 鬼 (gwai2), which means "ghost".
The origins of this character are pretty simple – it's a pictogram of a monster!
The 田 (tin4/field) character is used to indicate a deformed head (with the dot on top suggesting a horn).
The 儿 (jan4/person) radical is used to represents the legs, with 厶 (an ancient form of 私, being si1 which means self/selfish/private) being a tail.
Happy Halloween! 鬼節快樂! (gwai2 zit3 faai3 lok6)
Practice writing the character 鬼 (gwai2) on your own! Get started by downloading our FREE printable practice worksheet:
Take a picture of your progress and tag us on Instagram (@catlikestudiobooks), Facebook or Twitter (@catlikestudio) with hashtag #learntowritechinese!