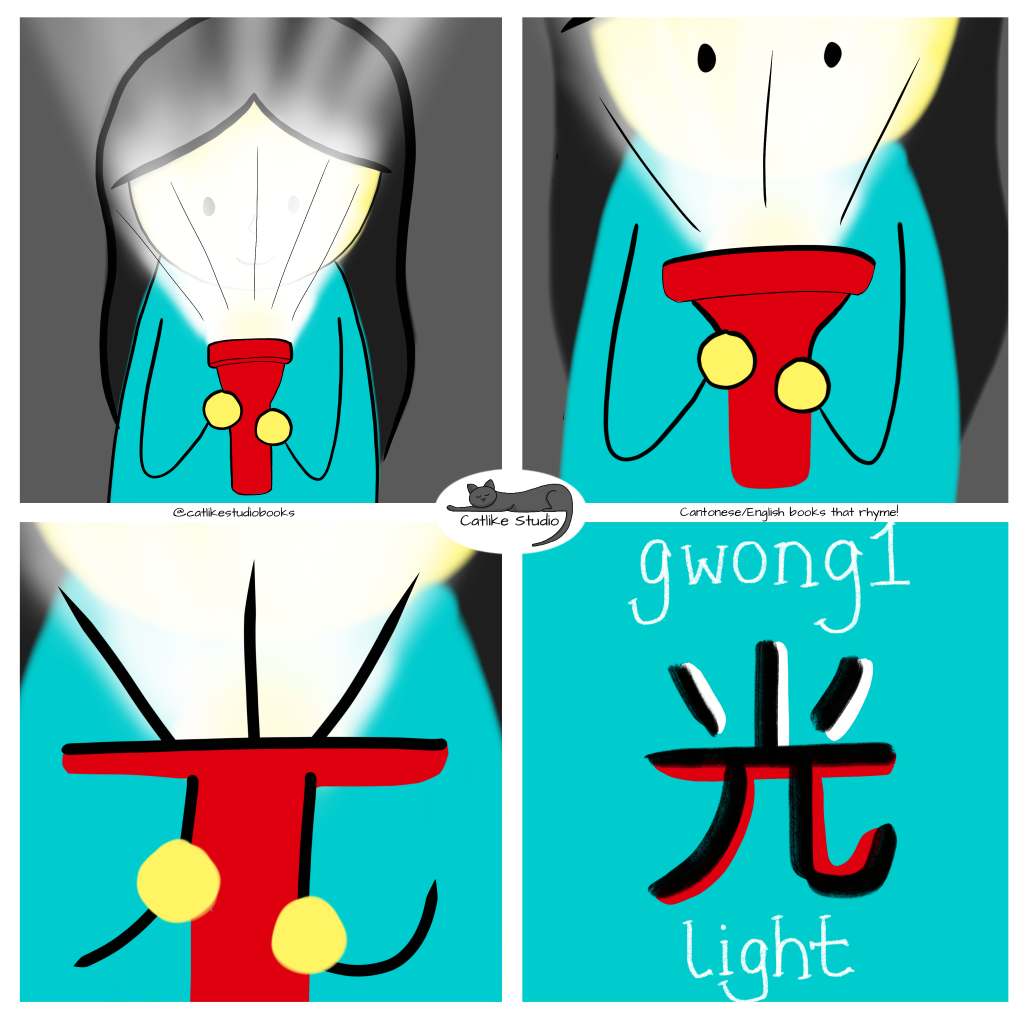 This week's character is 光 (gwong1) which means "light".
I love the origins of this character, which has two components:
the top component is 火 (fo2) for "fire", and
the bottom component is 儿 (jan4), an old way of writing 人 (jan4) which means "person".
So there is "light" when a person carries fire!
Practice writing the character 光 (gwong1) on your own! Get started by downloading our FREE printable practice worksheet:
Take a picture of your progress and tag us on Instagram (@catlikestudiobooks), Facebook or Twitter (@catlikestudio) with hashtag #learntowritechinese!