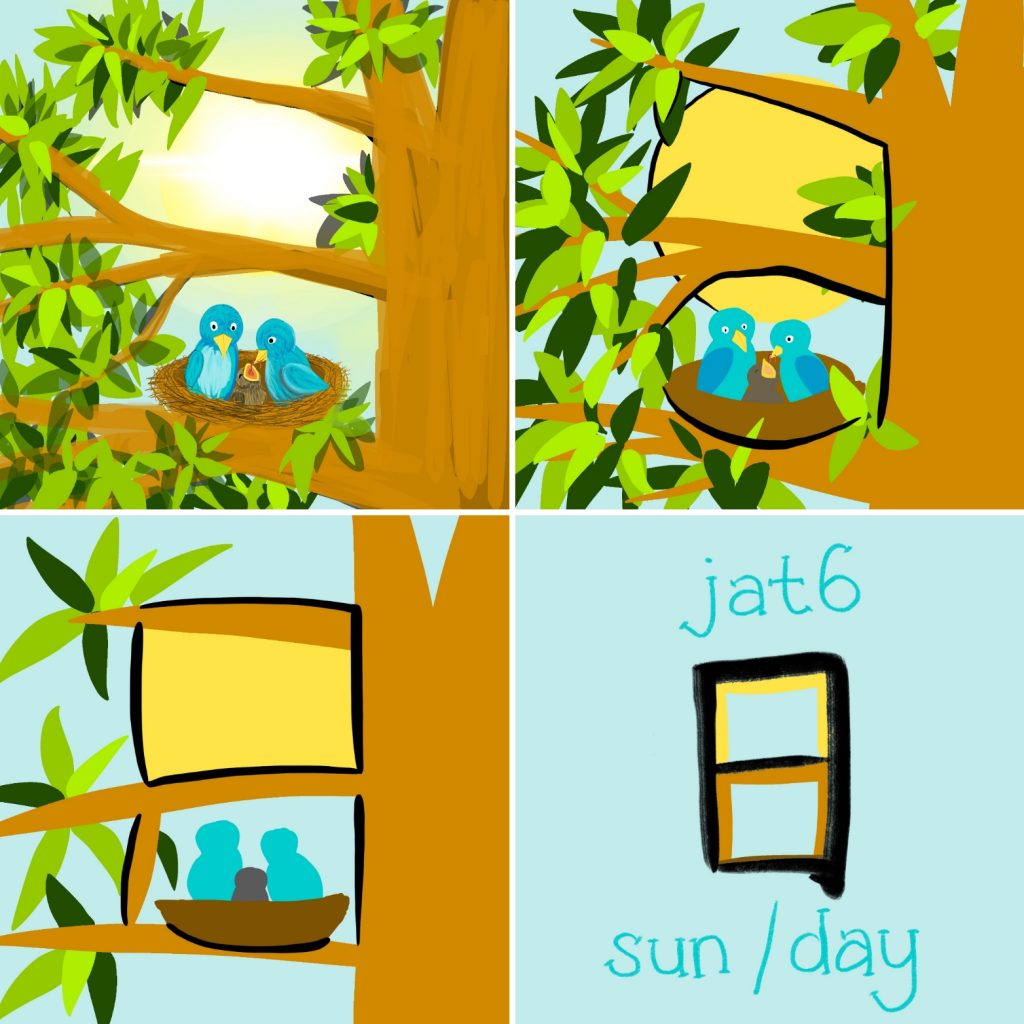 Our next character is 日(jat6), which in Cantonese generally refers to "day" but it's also a formal way of referring to the sun.
The character 日 (jat6) originated from a pictogram of the sun, which was drawn as a circle with a dot or line in its center—to distinguish it from 口(hau6, mouth, drawn with nothing inside) and 囗(wai4, enclose, a character all on its own or a radical drawn around other components in a character).
(usually in conversation we call the sun 太陽 taai3 joeng4…and when talking with young kids we often personify it by add a 伯伯 baak3 baak3 to the end)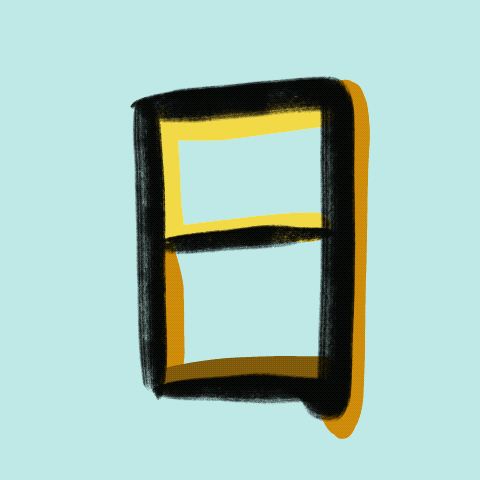 Like 母 (mou5), 日 (jat6) is an important word on its own and is also a radical used to write other words.
There are a lot of other modern depictions of this character, often drawn as the rising sun seen through a window, but I wanted to go for something a little more whimsical!
Practice writing the character 日 (jat6) on your own! Get started by downloading our FREE printable practice worksheet:
Take a picture of your progress and tag us on Instagram (@catlikestudiobooks), Facebook or Twitter (@catlikestudio) with hashtag #learntowritechinese!