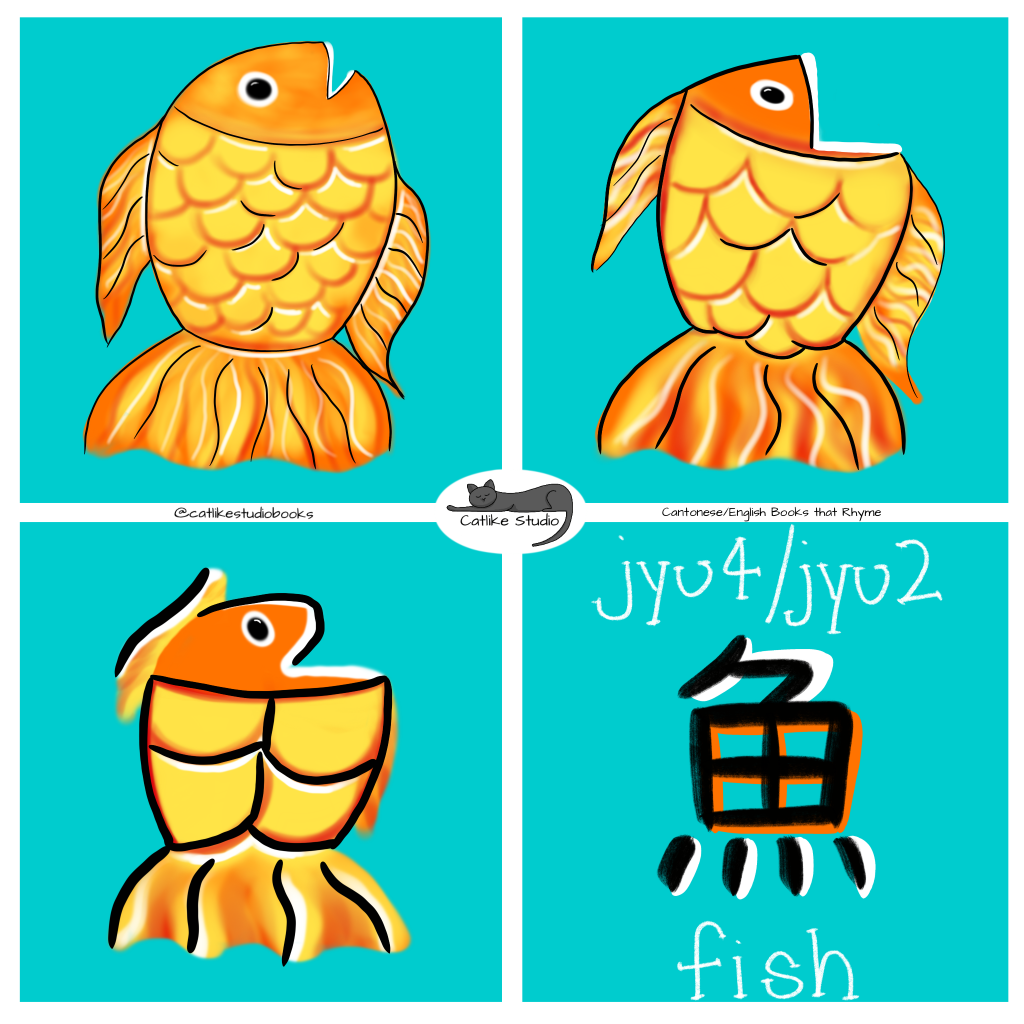 This week's character is 魚 (jyu2 when used as a single word, or jyu4 when used in a compound word) which means fish!
It is one of my favorite easy characters to learn because its form is so close to the original pictogram of a fish.
It's so easy to see the fish's head, body and tail.
I always like to pretend the 十 inside the 田 represented the bones of the fish, though it's easier to draw them as the edges of the fish's scales.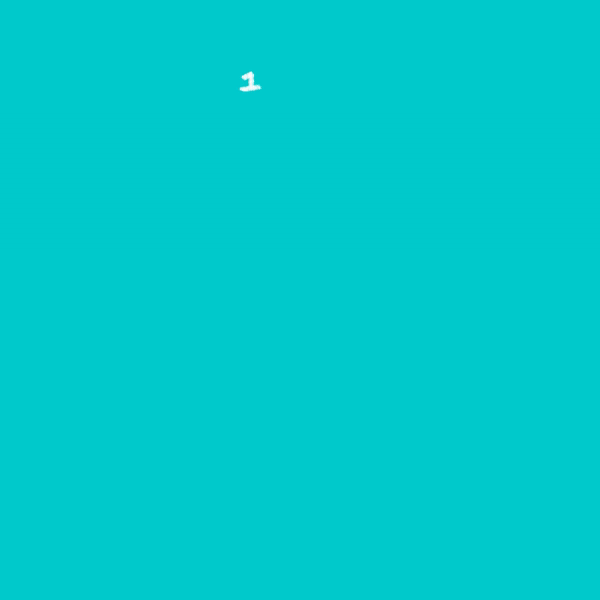 Practice writing the character 魚 (jyu4/jyu2) on your own! Get started by downloading our FREE printable practice worksheet:
Take a picture of your progress and tag us on Instagram (@catlikestudiobooks), Facebook or Twitter (@catlikestudio) with hashtag #learntowritechinese!