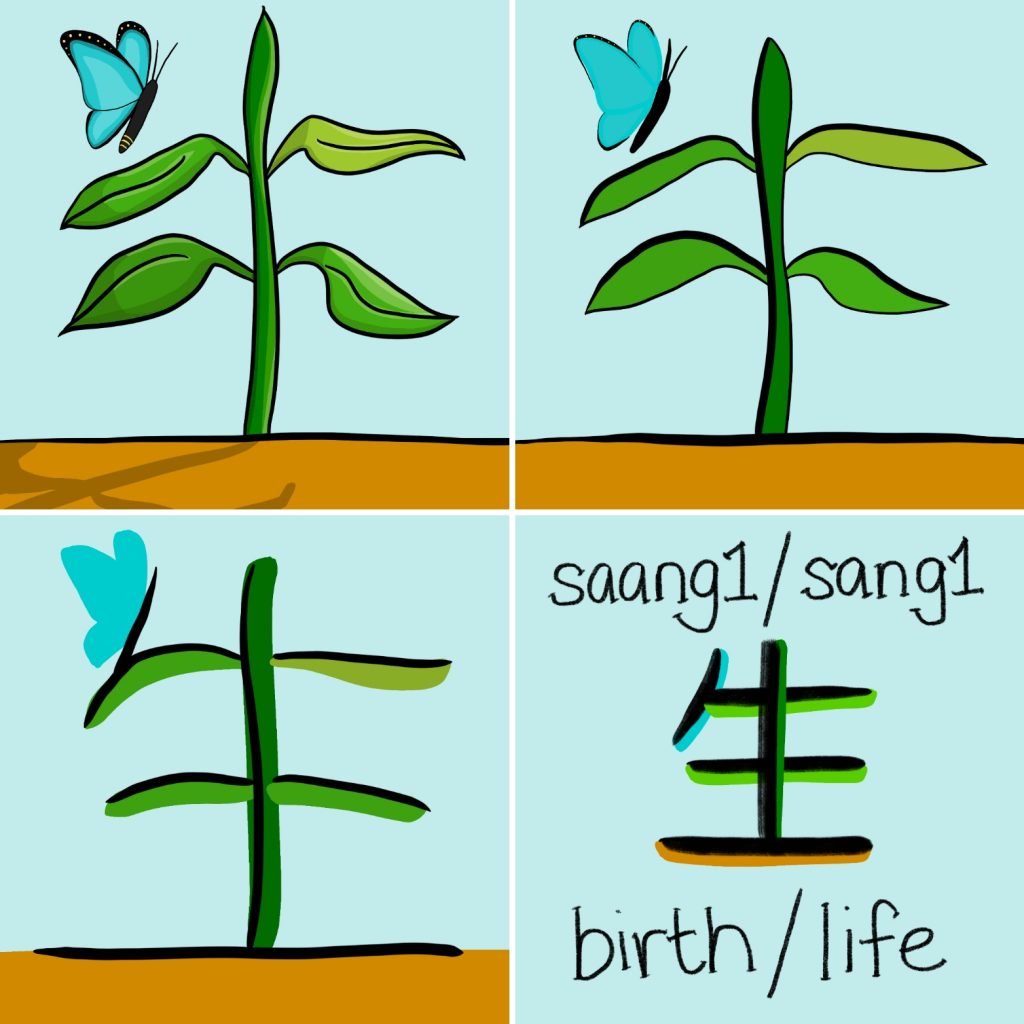 The character 生 originated from a pictogram of a plant sprouting from the ground.
生 (saang1/sang1) is pronounced differently, depending on context, as it is a special character with many meanings.
While the two most common uses are birth/growth (saang1) and life (sang1), this character is also used as part of the compound word for:
student (學生/hok6 saang1)
teacher or Mr. (先生/sin1 saang1)
business (生意); and
the human condition (人生/jan4 sang1 which literally means human life).

Practice writing the character 生 (saang1/sang1) on your own! Get started by downloading our FREE printable practice worksheet:
Take a picture of your progress and tag us on Instagram (@catlikestudiobooks), Facebook or Twitter (@catlikestudio) with hashtag #learntowritechinese!