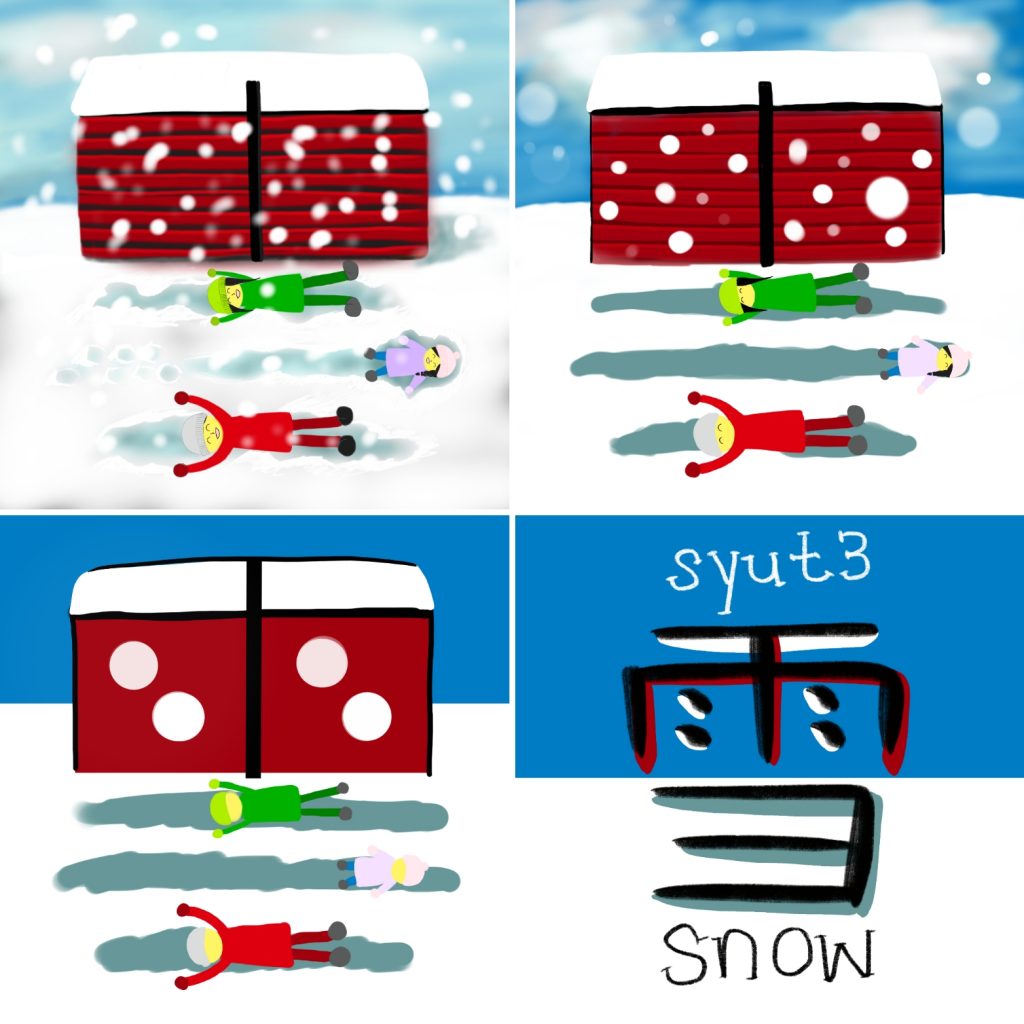 This week's character is 雪 (syut3) which means "snow" ❄️.
With 11 brush strokes, this is one of the more complicated characters we have looked at so far. In its original form 䨮 it's even more complicated, so no wonder that it was simplified in ancient times. 😂
雪 (syut3) is a compound character. The top part is 雨 (jyu5/jyu6) which means "rain" and the bottom part is a simplification of 彗 (seoi6) which means "comet".
According to Wiktionary, 彗 (seoi6) was used for its phonetic component rather than its meaning. But honestly, when it snows heavily (especially during those winters in Canada and the northern parts of America), it can feel like the raindrops have turned into comets! 😅
Practice writing the character 雪 (syut3) on your own! Get started by downloading our FREE printable practice worksheet:
Take a picture of your progress and tag us on Instagram (@catlikestudiobooks), Facebook or Twitter (@catlikestudio) with hashtag #learntowritechinese!