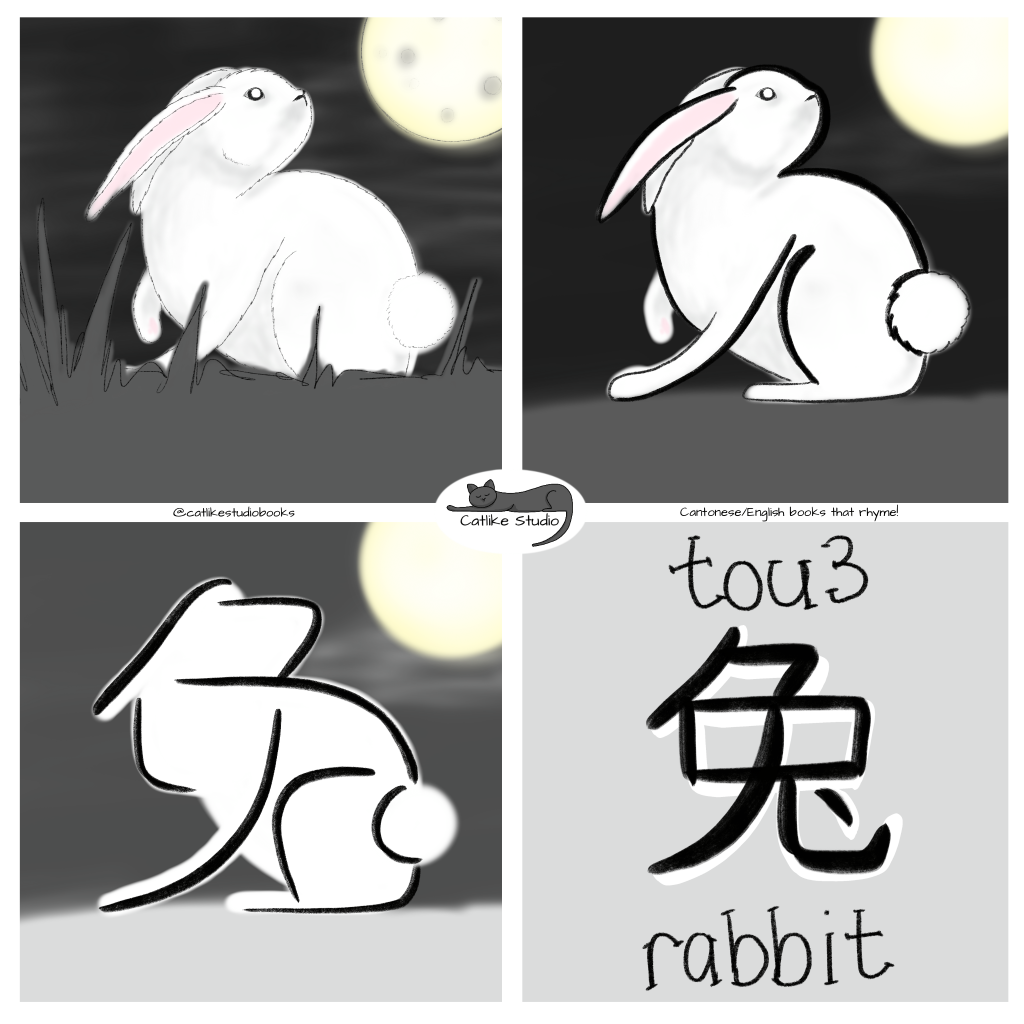 In celebration of the Midautumn Festival, this week's character is 兔 (tou3), which means "rabbit" or "hare" in Chinese.
The origin of the 兔 (tou3) character is pretty straight forward…it comes from a pictogram of a rabbit!
You can see how the character evolved over time by checking out the older versions of the 兔 (tou3) character on the Uncle Hanzi website.
Practice writing the character 兔 (tou3) on your own! Get started by downloading our FREE printable practice worksheet:
Take a picture of your progress and tag us on Instagram (@catlikestudiobooks), Facebook or Twitter (@catlikestudio) with hashtag #learntowritechinese!