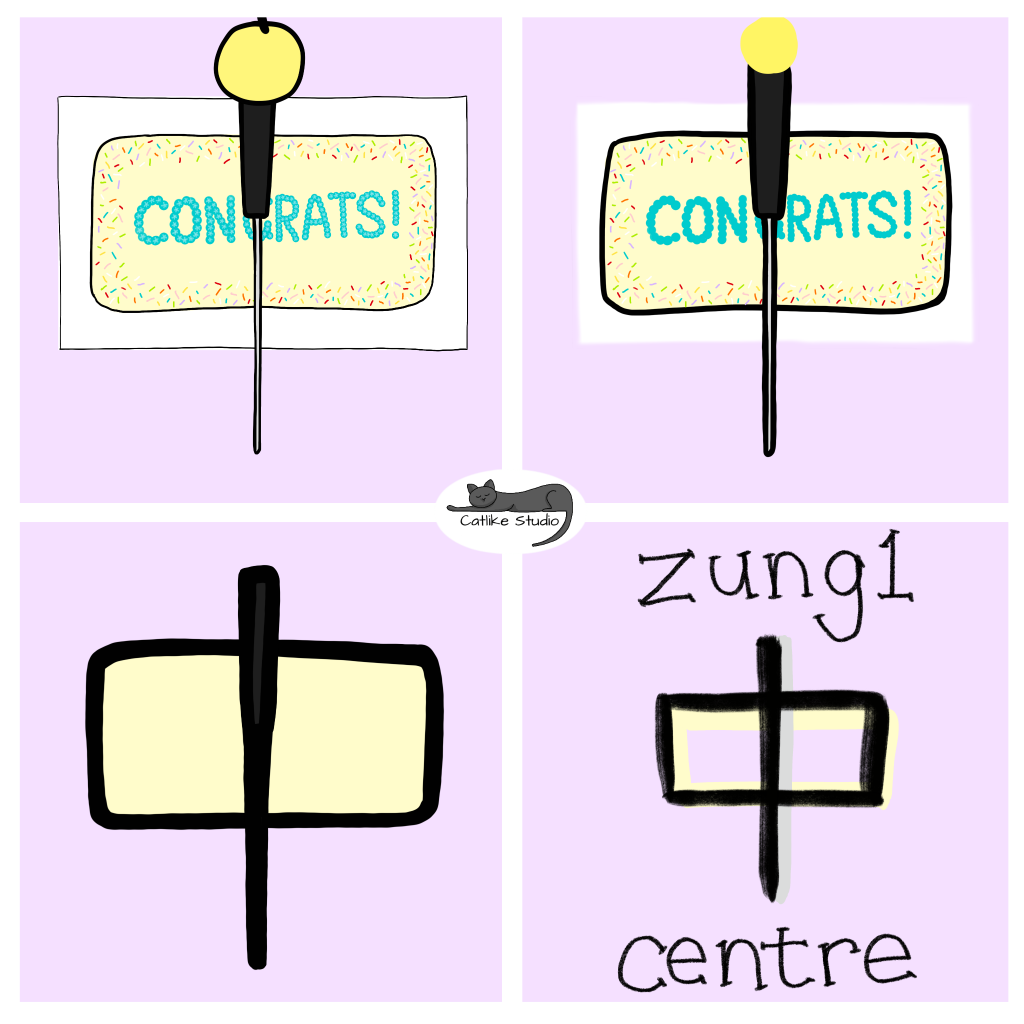 This week's character is a simple but important one: 中 (zung1) which generally means centre but also has a lot of other meanings (including as a shorthand for China or Chinese).
According to Uncle Hanzi, this character was originally a pictograph of a string heddle which became simplified over time to be a line dividing a shape in two.
I always like to think of it as somebody cutting a cake into two piece–right down the middle!

Practice writing the character 中 (zung1) on your own! Get started by downloading our FREE printable practice worksheet:
Take a picture of your progress and tag us on Instagram (@catlikestudiobooks), Facebook or Twitter (@catlikestudio) with hashtag #learntowriteinchinese!