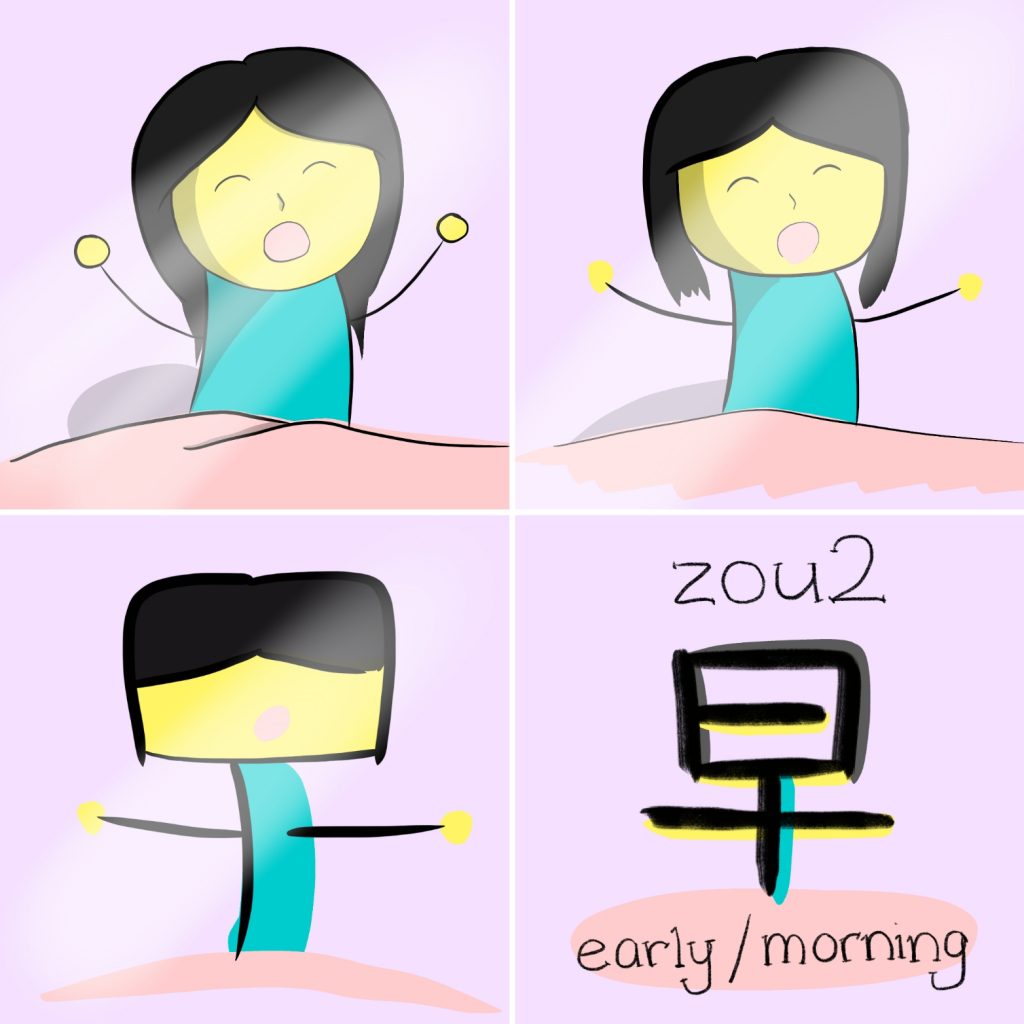 When the sun comes out in the morning, it's time to rise and shine! The character 早 (zou2) can either refer to a relative time (e.g. early or soon) or a time of day (morning).
There's a couple of origin stories for this character, but I like this one the best: 早 (zou2) has two components, a pictorial component and a meaning component:
The first one is easy – it's 日 (jat6), our character meaning "sun" or "day" from two weeks ago!
The second one part is a little more obscure – it's 甲 (gaap3) which usually refers to "armor" as it resembles a tortoise with its shell, but also can mean "first"
Putting these two components together, we can see the character 早 (zou2) means "the first time of the sun"! Personally, I think it looks like someone waking up in the morning, doing a great big stretch and yawn.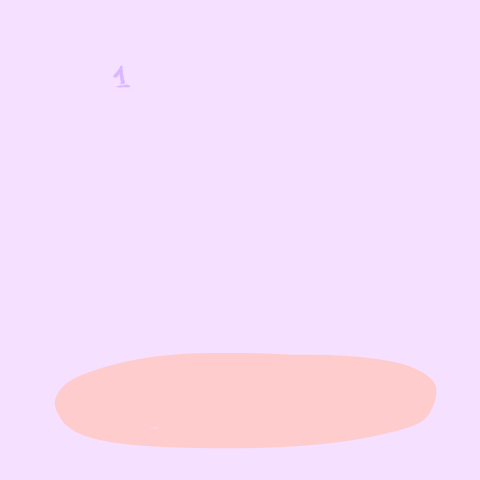 Practice writing the character 早 (zou2) on your own! Get started by downloading our FREE printable practice worksheet:
Take a picture of your progress and tag us on Instagram (@catlikestudiobooks), Facebook or Twitter (@catlikestudio) with hashtag #learntowritechinese!